Free hanging roller blinds
Roller blinds are a sun protection system made of fabric, protecting your room from excessive sunlight as well as keeping sun relections away from monitor screens. A free hanging roller blind may also serve as a screen for an alcove.
Modern fabrics featured in our collection of roller blinds are protected against fading and stretching. Blackout fabrics covered with rubber or special aluminium film reflect back the sunrays thus blocking away excessive light and heat. Our offer features also non-flammable or slow-burning fabrics all of which posess valid hygenic approvals.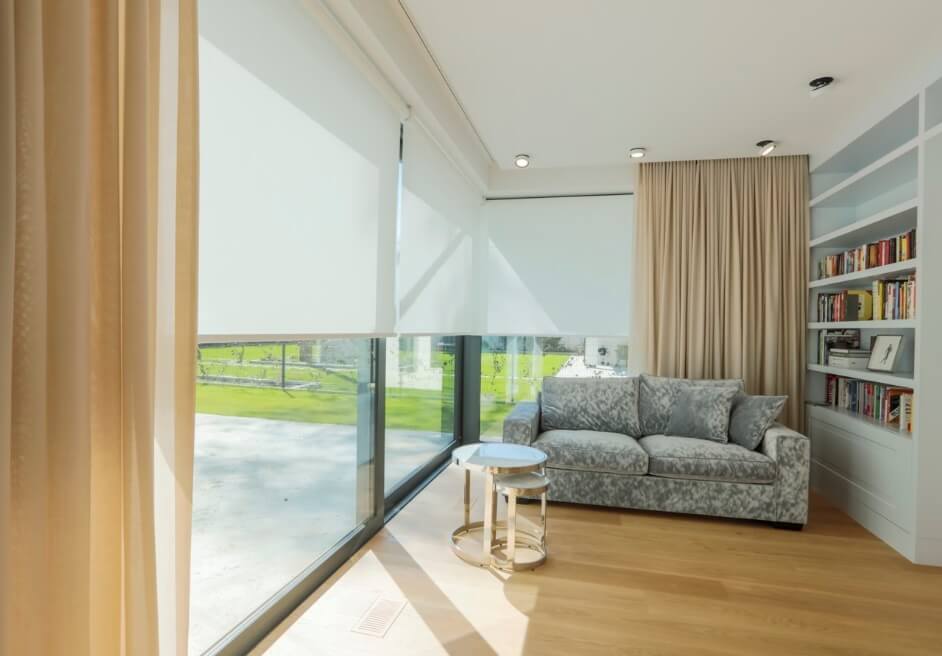 Description
Locking of a roller blind at any height with the use of a chain-operated or control system
Reliable protection against sun exposure of the interior of a building and against reflections of light falling on the surface of monitors
Made to measure roller blinds can work equally well as a window shade or an OHP screen or as a recess cover
Great range of patterns and colours (including fabrics which filter sunlight or block the sun, and opaque or transparent fabrics) allows the roller blind to match any interior design
Technical specification
System
min. width [mm]
max width [mm]
max height [mm]
max surface m2
RM 18
300
1300
2200
2,86
Application:
windows, shop windows, recesses, screens